Inspire Hope * Activate Change * Impact Lives
let's fight cancer together "Attitude Is A Little Thing That Makes A Big Difference!"
Cancer Association Namibia  – Introduction Video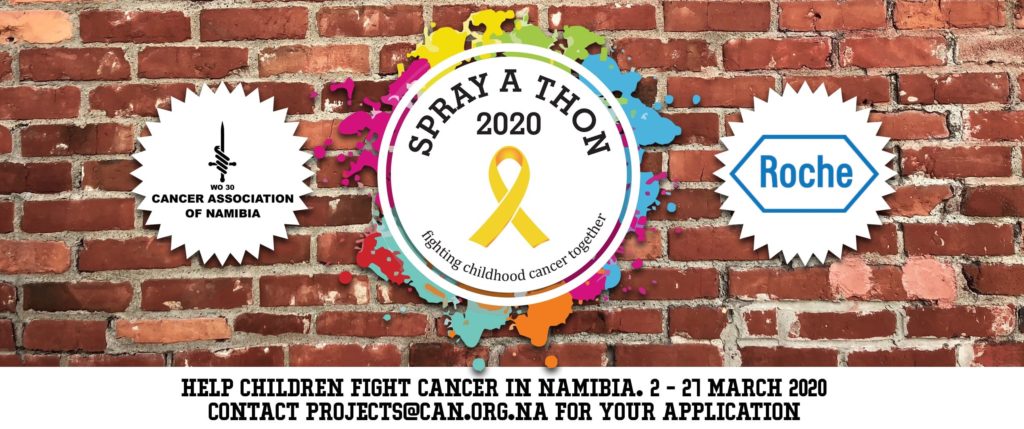 Spray-a-thon 2 - 27 march 2020
Be part of the SPRAY A THON 2020 in support of children fighting cancer in Namibia
"Let's Stand up, Stand strong, Stand together"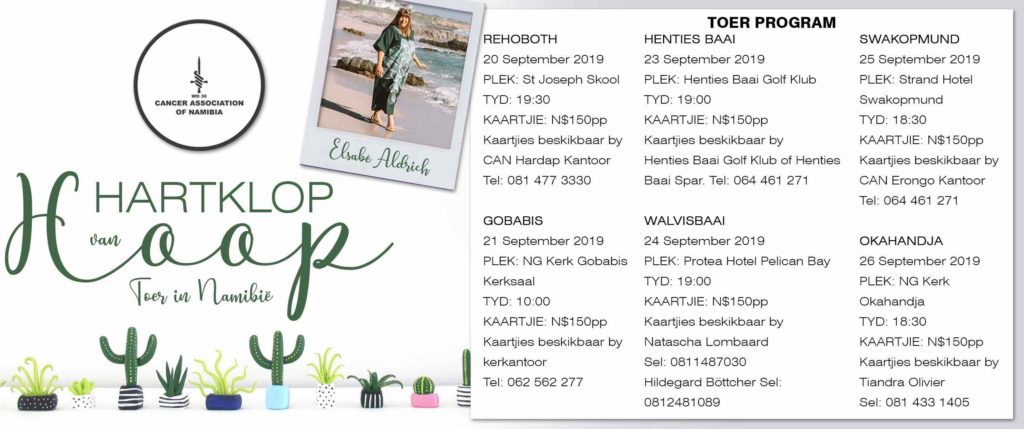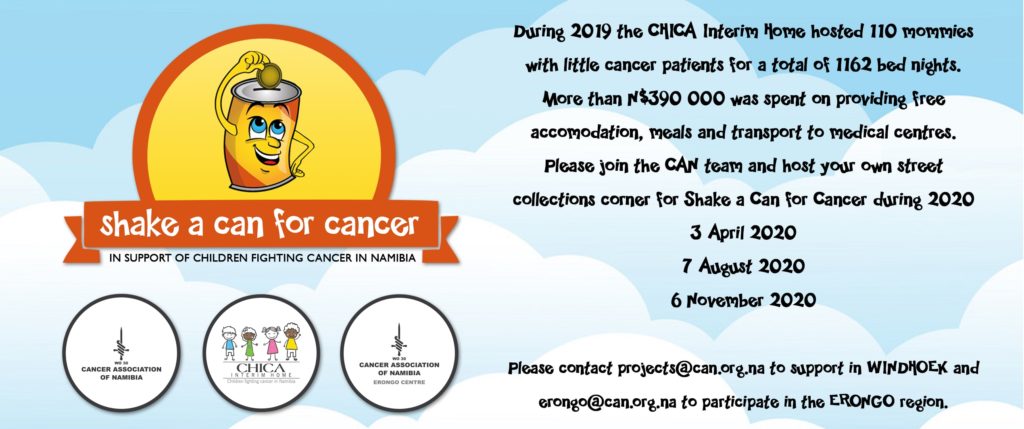 3 April 2020   –   7 August 2020   –   6 November 2020
"Together we can save more lives"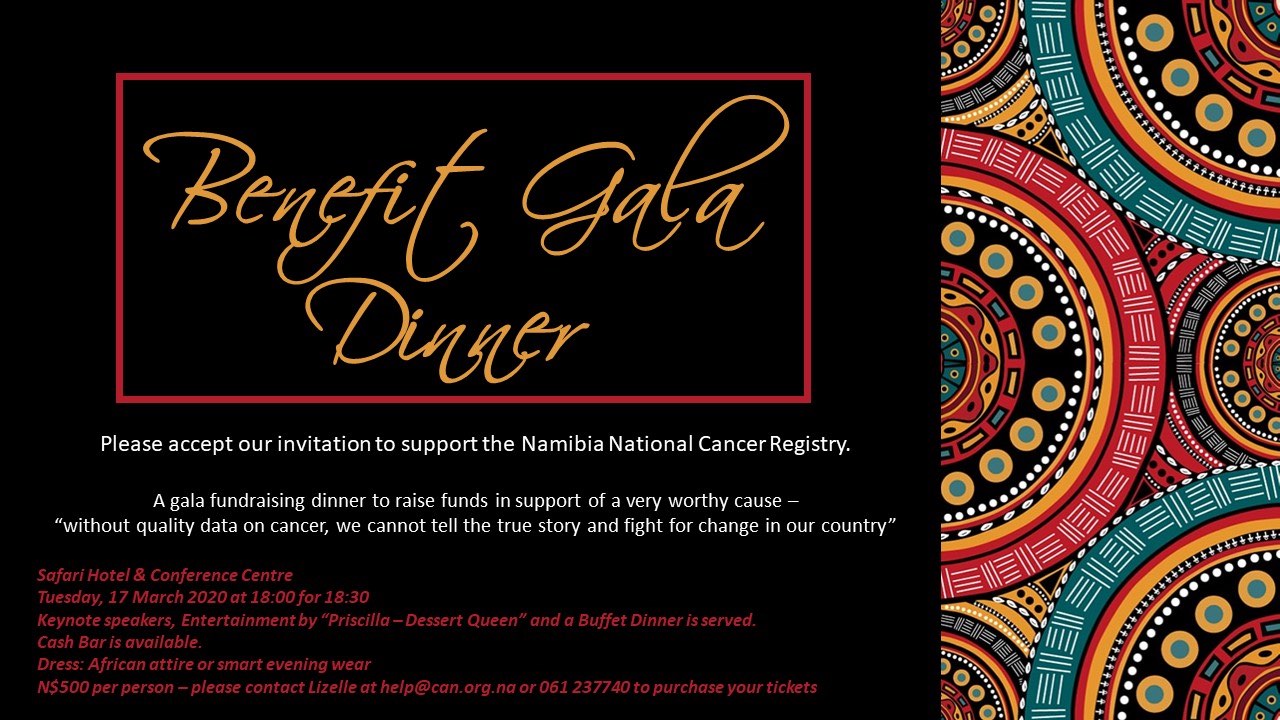 withoutIn support of the Namibia National Cancer Registry
A Gala fundraising dinner to raise funds in support of a worthy cause – "without quality data on cancer, we cannot help the true story and fight for change in our country"
Buy your ticket today – 17 March 2020 ONLY N$500 per person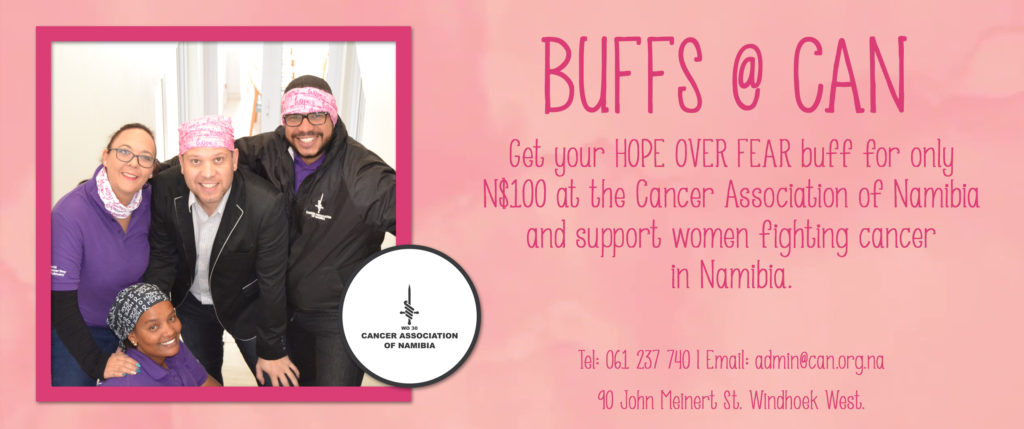 BUFFS @ CAN NOW AVAILABLE
"Hope over Fear" buffs for winter, that are now available at CAN Windhoek and CAN Swakopmund offices.  The buffs are lovely warmers and can be worn in several styles to "keep the winter cold away, while warming the cause of hope" at the same time.
Buffs are priced at N$100 per unit, come in various colour designs, and funds generated through this project are earmarked for the "Women's Community Clinic" for the screening of breast and cervical cancers.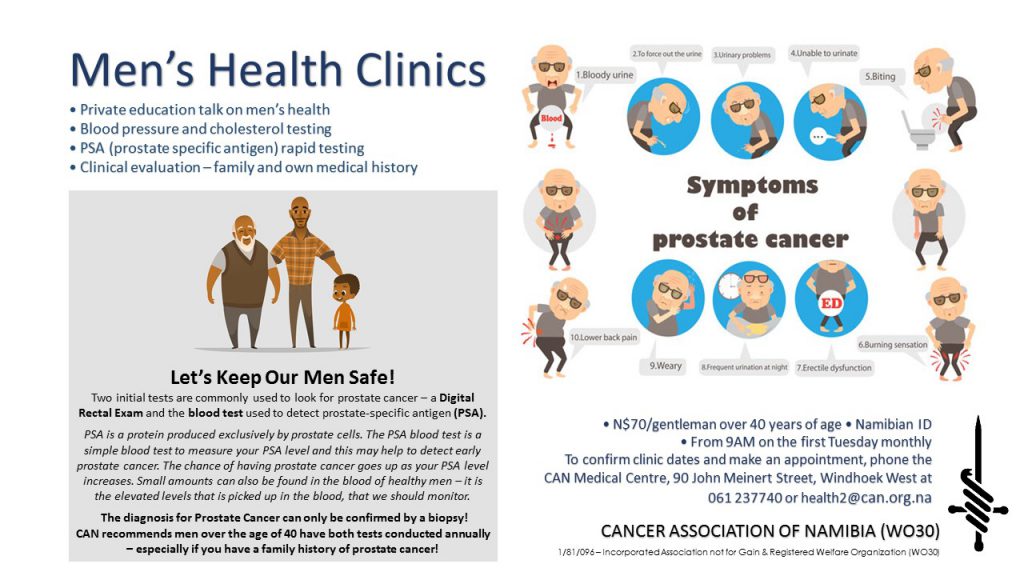 MEN'S HEALTH CLINICS
GET Private Education Talk on Men's Health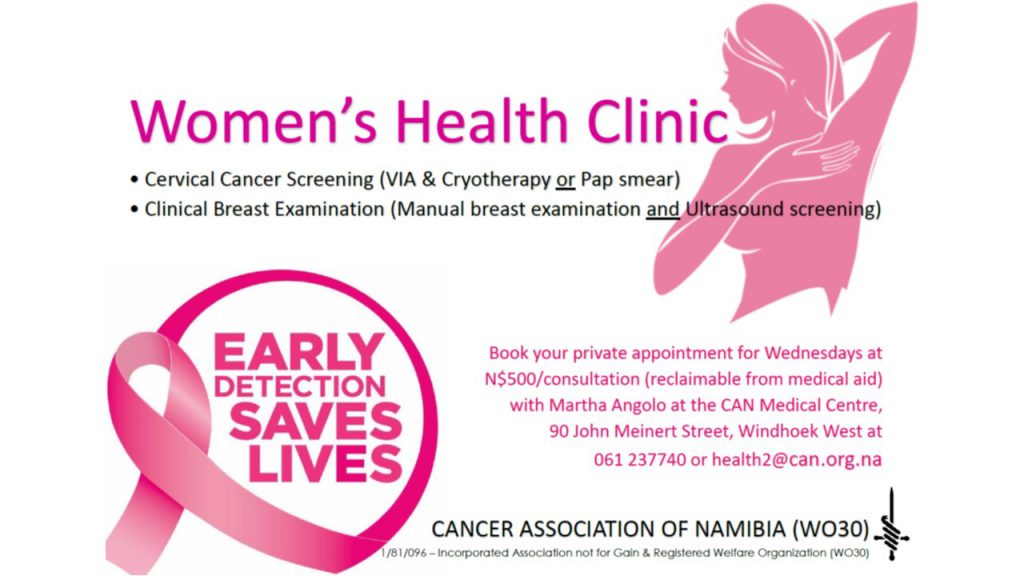 WOMEN'S HEALTH CLINIC
BOOK Your Private Appointment

CHILDREN AND CANCER
When a child is diagnosed with Cancer the whole family is affected!​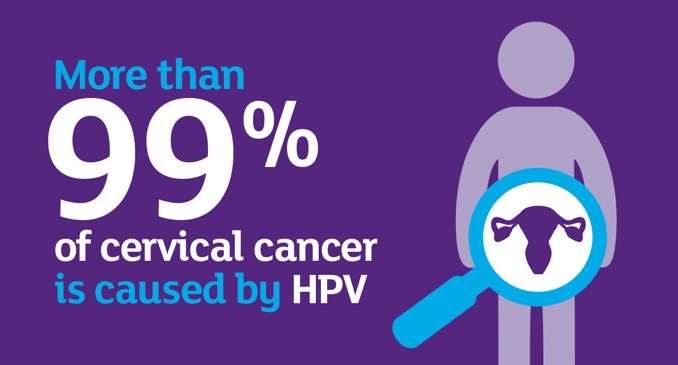 HPV SCREENING NOW AVAILABLE
BOOK Your Private Appointment