Inspire Hope * Activate Change * Impact Lives
let's fight cancer together "Attitude Is A Little Thing That Makes A Big Difference!"
Cancer Association Namibia  – Introduction Video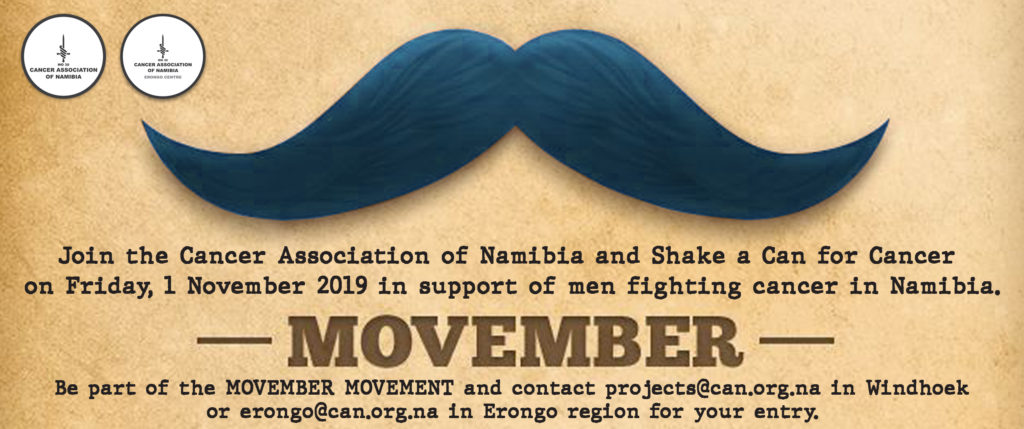 SHAKE A CAN FOR CANCER - friday 01 november 2019
Be part of the MOVEMBER MOVEMENT in support of men fighting cancer in Namibia
"Stand up, Stand strong, Stand together"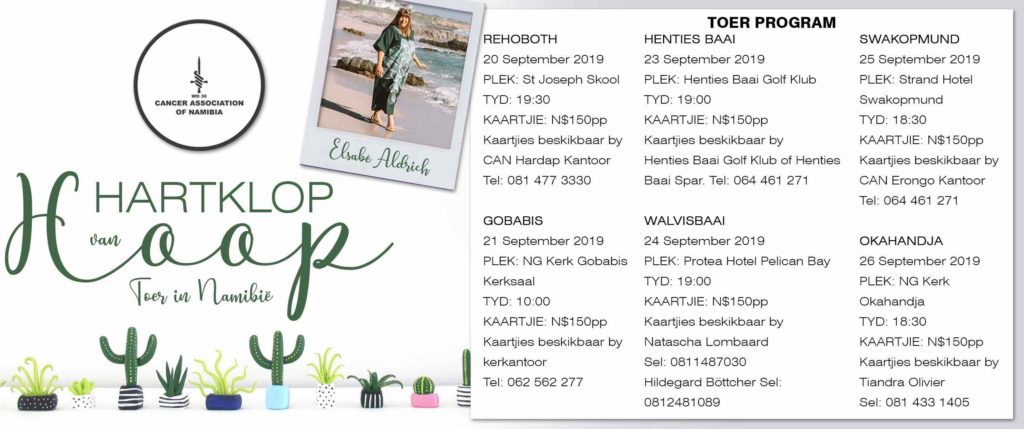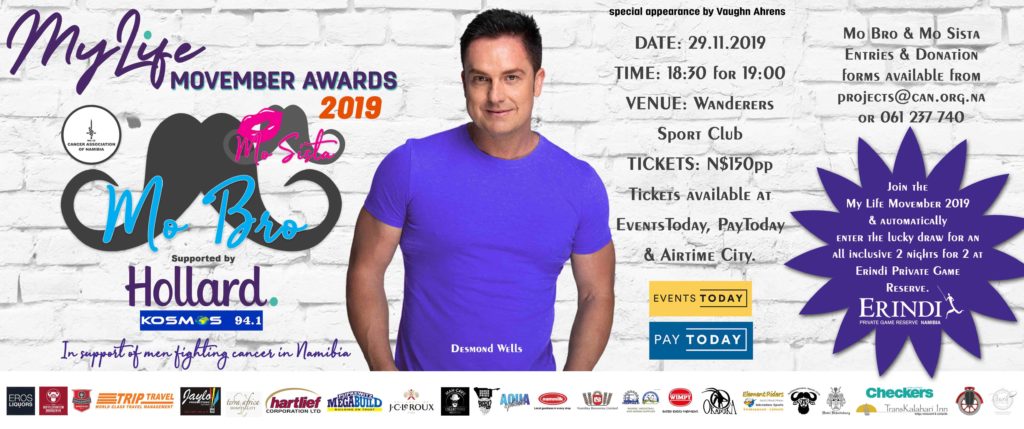 MO BRO & MO SISTA AWARDS - 29 NOVEMBER 2019
LUCKY DRAW  –  WIN 2 Nights for 2 ALL INCLUSIVE at Erindi Private Game Reserve
"Together we can save more lives"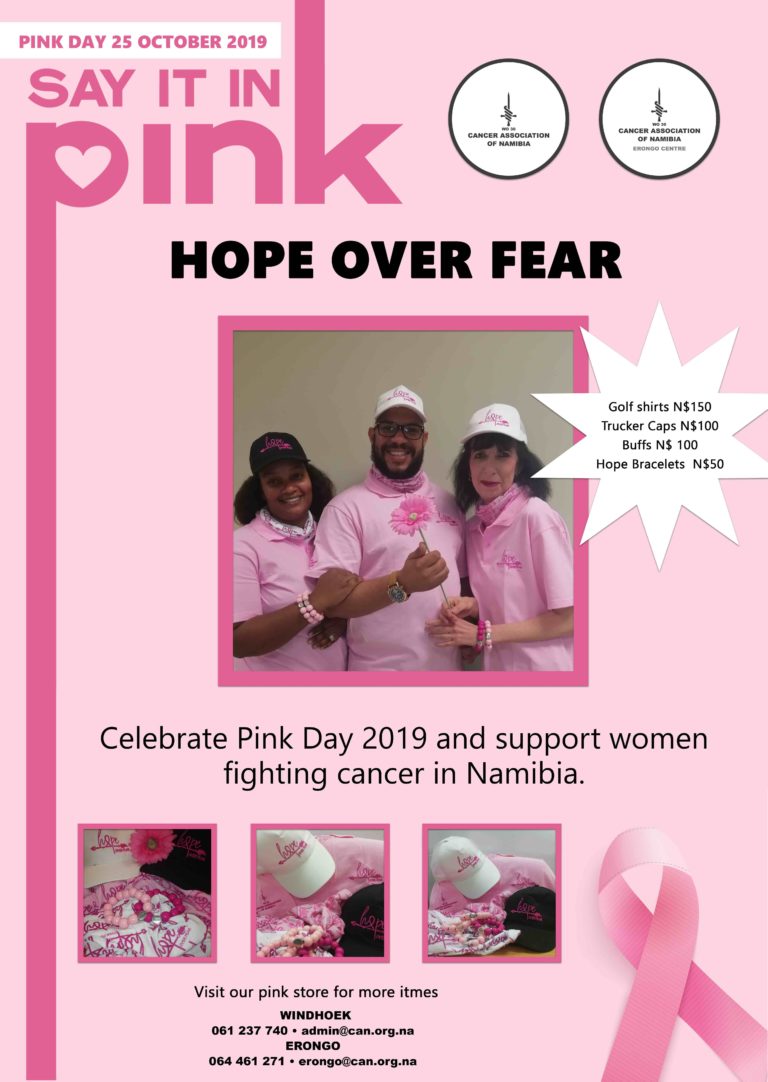 Say it in PINK this September and October – "Hope over Fear"
In Namibia, 1 565 women have been diagnosed with advanced cervical cancer during the 5 year recorded period 2013 – 2017. About three times this number have been detected with high risk precancerous lesions (CIN II and CIN III), thus getting treatment before becoming "another statistic". The prevention of these cancers are some of the main focus areas of the National Cancer Outreach Programme of CAN that has been screening and referring patients for faster treatment since August 2015.
In order to fund the women's health clinics of CAN, the organisation annually hosts a pink movement that builds up to a national "Pink Day" – this year on Friday, 25 October 2019. Due to numerous requests by Namibians from all corners of the country, and assist in timely sales to all our caring supporters of the cause, CAN has launched the "2019 Pink Day".
For sale are various items including caps from N$100 and pink t-shirts from N$150. Pink buffs, bracelets and other small items are also available.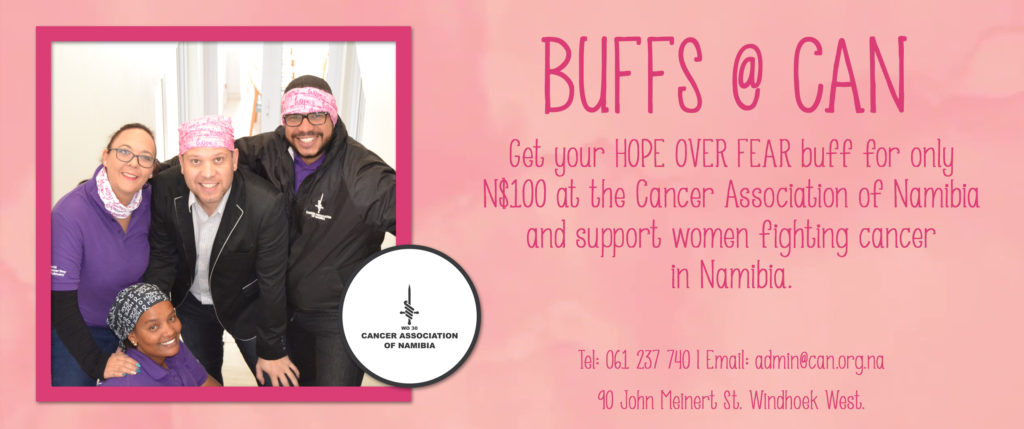 BUFFS @ CAN NOW AVAILABLE
"Hope over Fear" buffs for winter, that are now available at CAN Windhoek and CAN Swakopmund offices.  The buffs are lovely warmers and can be worn in several styles to "keep the winter cold away, while warming the cause of hope" at the same time.
Buffs are priced at N$100 per unit, come in various colour designs, and funds generated through this project are earmarked for the "Women's Community Clinic" for the screening of breast and cervical cancers.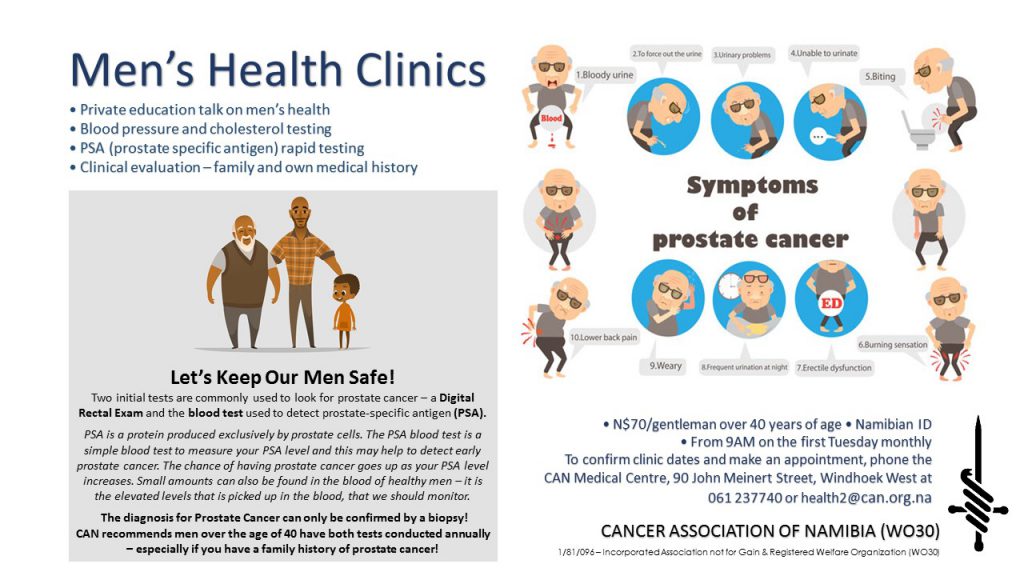 MEN'S HEALTH CLINICS
GET Private Education Talk on Men's Health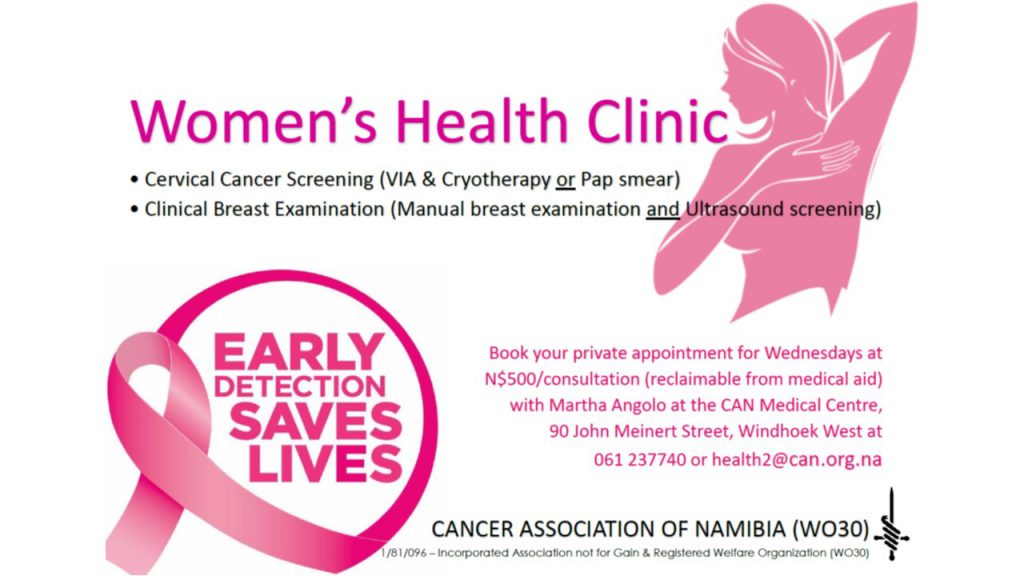 WOMEN'S HEALTH CLINIC
BOOK Your Private Appointment

CHILDREN AND CANCER
When a child is diagnosed with Cancer the whole family is affected!​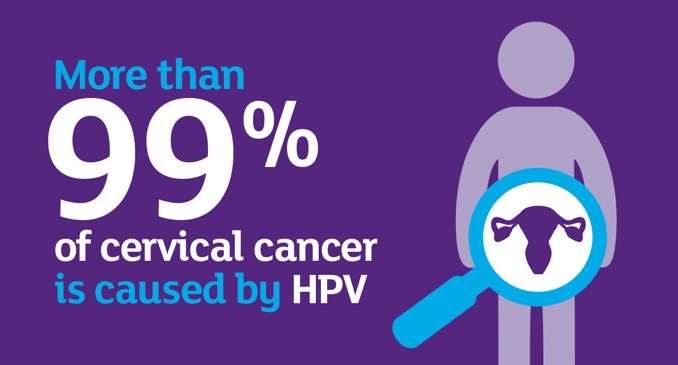 HPV SCREENING NOW AVAILABLE
BOOK Your Private Appointment