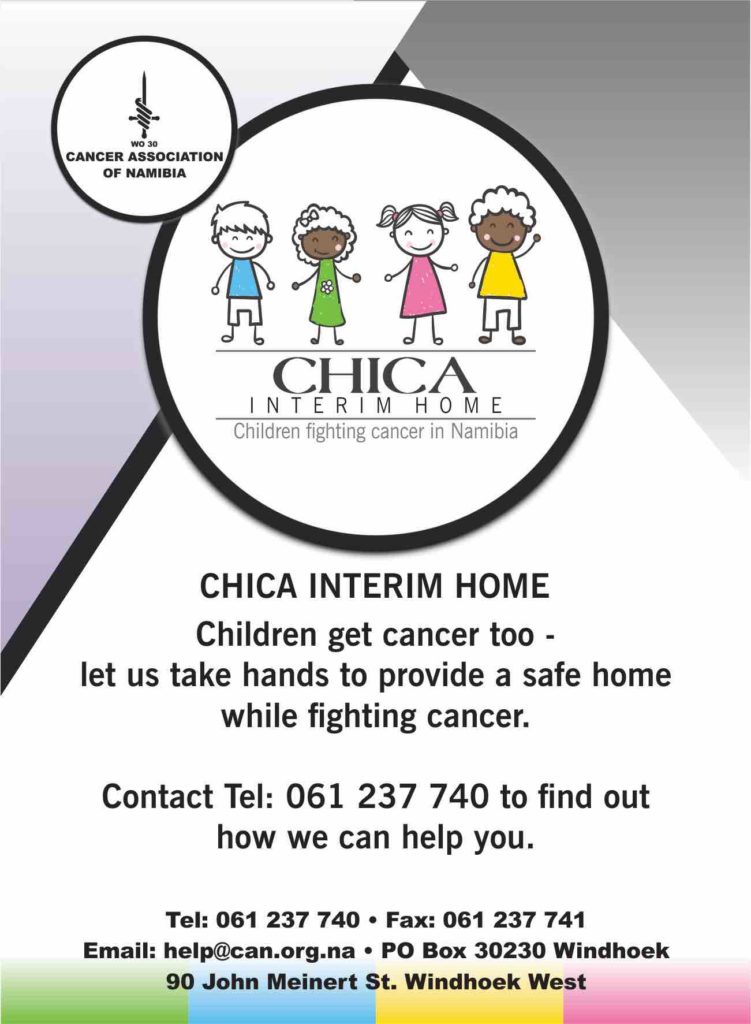 CHICA House was established in 2016 when a serious lack of accommodation for childhood cancer patients was experienced at Windhoek Central Hospital's Paediatric Oncology Centre.
Interim homes form a key component of cancer treatment and at the CHICA Interim Home (for childhood cancer patients, we aim to provide caring "homes of hope" for those undergoing treatment. Patients make our homes their home during their 6-weekly treatment plans, or for follow-ups in preventing the spread of cancer.
Mothers accompanying their children receiving cancer treatment are only allowed to stay in the hospital for one or two weeks at the most. They are often left destitute, with no place to go and are forced to return to their rural or village home, leaving the young cancer patient alone in the hospital. At CAN we believe that the less stress and emotional trauma is placed on the family (especially the child patient), the better the chances are for effective treatment and recovery.
The home currently accommodates 16 mother-and-child stays and an urgent need for expansion has been experienced since January 2019 as childhood cancer cases increase in Namibia. CAN provides three nutritional meals a day, transportation to treatment centres as well as psychosocial group therapy through the Standard Bank Circle of Hope Programme on Thursdays.
Background:
Established late 2016 and officially opened on 13 April 2017
This interim home is the first of its kind in Namibia, offering a safe haven for childhood cancer patients and their afflicted families fighting cancer.
At an initial investment of close to N$3,2 million, the Cancer Association of Namibia is thankful to the Namibian public for the support bestowed during fundraiser initiatives to help full our trust account enabling CAN to invest in the fight against cancer in this manner.
The house is situated in Windhoek West, near to the CAN Head Office and adjacent from House Acacia Interim Home